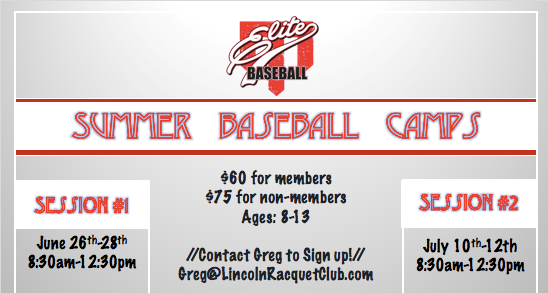 SUMMER BASEBALL CAMPS!
HITTING session will include:
Mental preparation in practice and game situations.
Hitting drills that focus on teaching an athletic swing, how to create more power, and how we can get your best swing off consistently!
PITCHING session will include:
Proper warm up to get the arm ready to throw and for recovery.
Throwing progression.
Mechanical work on using your power muscles.
FIELDING sessions will include:
Proper footwork on fielding ground balls and much more.
Outfield, catching, and infield will all be covered!